Compass Cares & So Do We.  
"With Compass Cares, our people will give their time and donations locally in ways that are personally meaningful to them — because no one knows a community better than the agents and employees who serve it." - Robert Reffkin, Founder and CEO of Compass 
Giving back to our community is extremely important to our team. Compass Cares is a unique opportunity where agents are able to choose where to volunteer and donate. We recently participated in a Compass SF kickball game where all the proceeds went to San Francisco Parks Alliance, a local non-profit that for 50 years has supported parks and open space in San Francisco.

You can learn more and donate here. 
The Guardsmen

is a group of Bay Area men mobilizing their significant talents and resources to enhance and improve the lives of at-risk youth. As Rob and Carey are active members of the organization, we love being a part of this non-profit and giving back to our community. Throughout the year we hold various events to raise funds for our cause and we recently took part in the Chili Cook-off event. We hope to see you at the next event, take a peek at the

Guardsmen calendar

to learn more.
Do you want to sell your home quickly? We can help you!

Exclusive to Compass, the Concierge Program allows you to prepare your home for sale by fronting the cost of home improvement. No hidden fees, no interest charged. Click here to see how Compass Concierge can help YOU!  
For wine storage, three things are of paramount importance: 
Keeping the wine cool
Storing it in a dark space
Protecting wine from movement or vibration. 
Do those three things and you and your wine can rest and age peacefully.
Q: How cool are we talking about
?
A: Well, ideally 55-60 degrees Fahrenheit. More than that and the wine will age or evolve more rapidly. Above the stove in the kitchen or near a heater and you risk immediate damage.
Q: But wine is a great display and can be shown off like art in its own right?
A: Yes, but protecting the wine while doing so is key. For the same reason you should avoid buying the fancy display bottles in a wine shop window. The labels usually show sun damage and the wine within is no doubt under the same duress. Temperature controlled fridges or rooms can be artfully constructed for display and some offer flexible tinting. But make sure to not have extended light exposure, especially on the white or sparkling wines which are more fragile than their red cousins.

Q: What else should they be thinking about when it comes to protection?
A: Depending on the value, it might be worth insuring the collection. Oftentimes a home owner's policy might provide coverage. Take an inventory and value to your agent and see what they can do. While we all would prefer the special bottles to a check, it's better than a total loss should a disaster strike.
Q: Any final words of wisdom?
A: Having helped build and manage some enormous wine collections, I recommend drinking better quality and buying less volume. Cycle through your wine collection rather than lose track or delay gratification indefinitely. Too many people save unique wines for special occasions, or have stacks of cases collecting dust forgotten in the cellar somewhere. They lose track of what they have or are disappointed when they open a bottle way past its prime. Because life is uncertain, make a special occasion a regular occasion by opening a great wine with your friends and family more often than not. 'Carpe diem' - and seize a bottle of good wine while you are at it!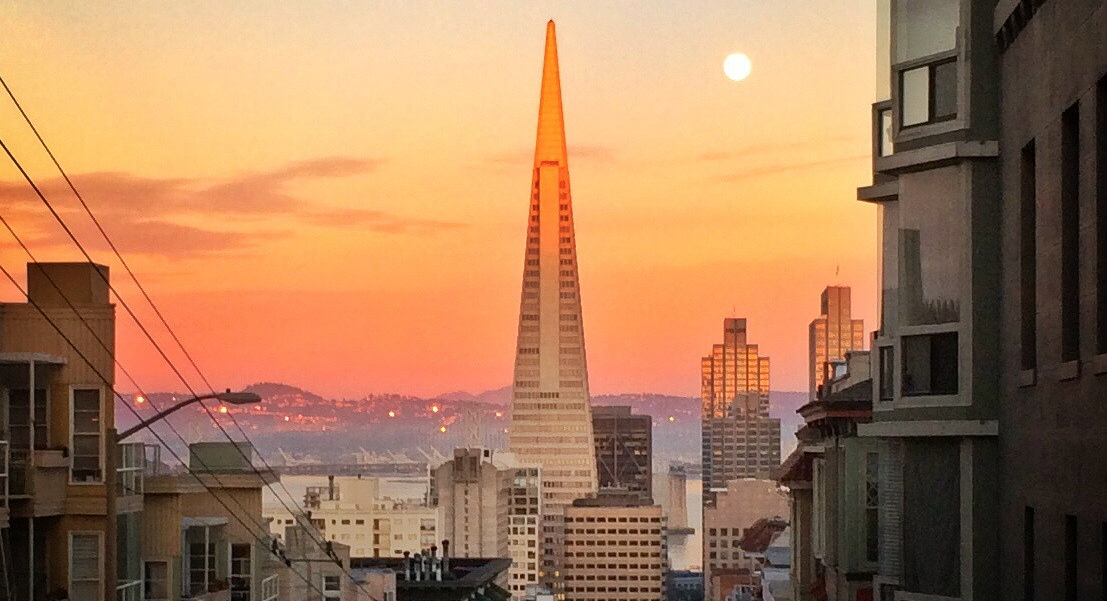 A Neighborhood Worth Climbing For: Nob Hill 
New to Nob Hill, Early to Rise has become a breakfast hot spot in the neighborhood. Check out their

website

to book one of their two breakfast seatings (11:00 AM & 1PM). The menu rotates and everything is made by hand, right down to the hot sauce! A strawberry pancake brunch with bottomless sparkling Italian greyhound, sounds like our kind of Sunday! 
The Masonic 

An icon of mid-century modernist architecture, the California Masonic Memorial Temple at 1111 California Street atop Nob Hill was designed by Albert Roller and dedicated on Sept. 29, 1958. Visit the Masonic Amphitheater to see some amazing artists in action. This month's performances feature The Doobie Brothers and Incubus. Check out the full list here.  



© Compass 2019 ¦ All Rights Reserved by Compass ¦ Made in NYC
Compass is a real estate broker licensed by the State of California operating under multiple entities. License Numbers 01991628, 1527235, 1527365, 1356742, 1443761, 1997075, 1935359, 1961027, 1842987, 1869607, 1866771, 1527205, 1079009, 1272467. All material presented herein is intended for informational purposes only and is compiled from sources deemed reliable but has not been verified. Changes in price, condition, sale or withdrawal may be made without notice. No statement is made as to accuracy of any description. All measurements and square footage are approximate. Equal Housing Opportunity.